Sale price
From

$2500
Regular price
Unit price
per
Sale
Sold out
Low stock
Ships within 1 Business Day

Free Shipping over $200

30-Day return policy

Same-Day Atlanta Local Delivery Where Available
View full details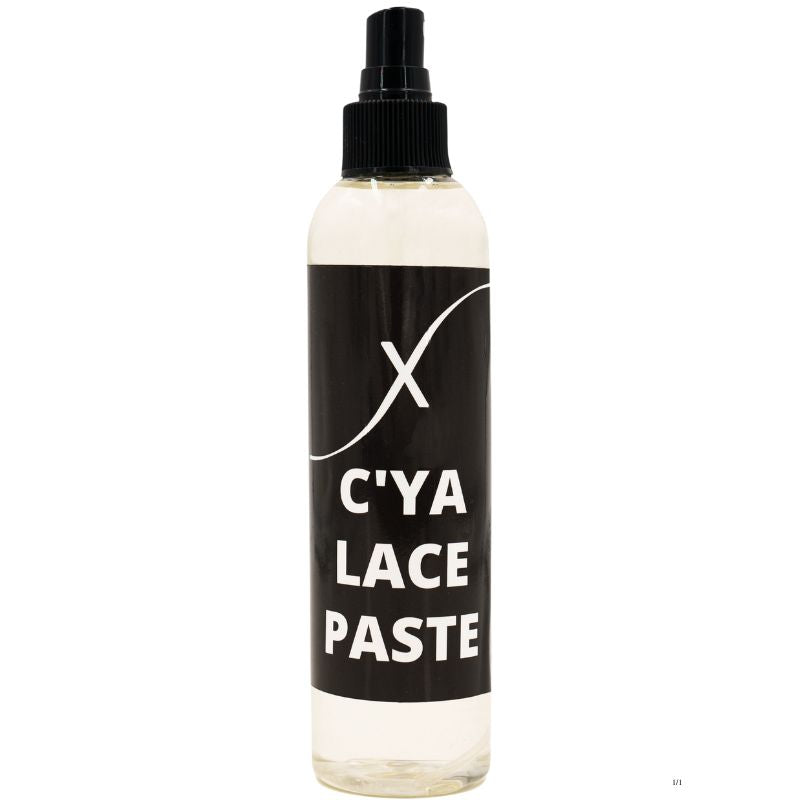 Collapsible content
Revitalize and protect your laces with C'ya Lace Paste! Our lightweight formula is designed to clean the laces without adding extra build-up or residue. Enjoy the refreshing citrus scent with every application and keep your laces looking brand new. So, why wait? Keep your laces clean and make them last longer with C'ya Lace Paste!
Label Size: 4.25" x 5.5"
For use on hair unit only:
∙ Will not harm hair unit
   or affect hair color
∙ Does not contain Aloe 
  or Lanolin

Health Data:
Remover is a strong defatting agent. Prolonged and acute exposure may cause dermatitis.

First Aid Procedures:
Vapor inhalation: Non-toxic 
manifestation. If the liquid is inhaled into the lungs, get immediate help. Delay could cause serious illness or even death.

Eye Contact:
Remove any contact lenses, and immediately flush with water for 15 minutes. If irritation persists, contact a physician.

Skin Contact:
Slight irritation in rare cases with extended contact. wash with soap
and water.

Ingestion:
Do Not Induce Vomiting. Get immediate medical attention. Inhalation into the lungs could be fatal.

Fire and Explosion Hazard:
None. NFPA: Health:1 | Flammability 2| Reactivity 0

Ingredients:
Citrus Terpenes 94266-47-4
Nonionic Surfactant 61791-12-6
Nonionic Surfactant 69131-39-5
Water 7732-18-5
Shipping information

Orders usually ship the same day or as late as 1 business day.

Free Shipping on orders over $200.

Flat rate standard shipping is $4 or $19 for express.

We have Atlanta local delivery option for locations within a 15-mile radius of each of our four Atlanta showrooms. Live rates are available in checkout. Please note that all local deliveries are signature required.

Atlanta local delivery is based on inventory available per location as well as showroom hours.

All items ship from our Atlanta warehouse.

Read our full Shipping Policy.